ObHealth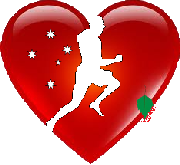 Check body indices: BMI (Body Mass Index), BMR (Body Metabolism Rate), BFI (Body Fat Index), Expected Max heart rate.
Heart - Measure rest pulse, max pulse and restituation rate.
Calendar - Set your training plans into your Google calendar
Plans - Training plan, a collection of exercises. It is important to vary your over time
Training - Live longer, be healthier, get fit. Use ready made exercise script or make your own, share with your friends and exchange fitness results.
Share your scripts and script images on Facebook